Special Educational Needs (SEN) blogs are excellent sources of wisdom for parents and educators to help them teach. Some of them are listed and described below:
Raising an Extraordinary Person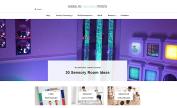 "I am a mother of three and the founder of Raising an Extraordinary Person. My blog focuses on providing evidence-based solutions to parents and care providers of children with autism, ADHD, or sensory challenges. My main focus is on delivering positive strategies to parents that foster skill development, communication, and emotional self-regulation in children of all ages.
"After encountering many of these obstacles with my oldest son, I attended a training course to learn positive behavior interventions, as well as how to create and implement behavior intervention plans. From there, my passion grew to help others. When I was searching online for advice, I found everything technical, and it was unclear how to implement it myself at home. So, I decided to write that advice myself! I know how long it can take to receive professional supports and get answers. So, I'm doing my best to provide whatever answers I can."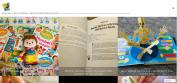 "The SEN Resources Blog was created by Georgina, a mum of two and former teacher/SENDCO. She set up The SEN Resources Blog www.senresourcesblog.com as a way of supporting parents and teachers of children with Special Educational Needs by sharing her recommended resources, advice and fun learning activities. www.senresourcesblog.com She's been featured in the Guardian discussing recommended toys for children with Special Educational Needs and has won Theo Paphitis' (from Dragon's Den) Small Business Sunday Award for her website. She has also been featured on Sue Atkins' (the parenting expert from ITV's This Morning) parenting podcast."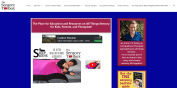 "The Sensory Toolbox is the place for education and resources on all things sensory and autism. We answer questions like, "Why does sensory integration matter, anyway?" and "How can I help my child learn to regulate their body?" We strive to de-mystify the medical jargon and take the complication and fear out of the sensory and autism space. We offer practical advice about helping kiddos succeed, whether that be at school or at home. As a strong community of parents, therapists, and other medical professionals, The Sensory Toolbox is a place to learn, connect, and celebrate all things sensory and autism."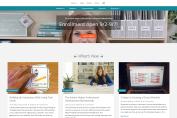 "The Autism Helper is a place to learn and discover ready-to-implement strategies and ideas for children with autism. The Autism Helper, Inc. was started by Sasha Long, BCBA, MA who is a Board Certified Behavior Analyst and former special education teacher. The blogging team includes clinicians, parents, and educators at a range of levels!"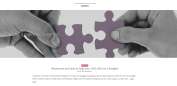 "I first started the blog 'Autismum' as a hobby, I have always had a firm passion for writing and I find that there is something very therapeutic about being able to write about a topic you are avidly immersed in. On the blog you'll find honest accounts about daily family life and personal experiences as a family with SEN. Whether it be tips and tricks for getting back to school, making friends for children with SEN or how to be sensory smart whilst being savvy with your savings (that was a mouthful!).
"You'll be sure to laugh, cry and nod your head (and probably disagree sometimes – and that's ok!) when taking a peek. I'm no expert and I'm not the only parent to have days that leave me beaming and others that leave me exhausted, as long as our children are happy and healthy that's all that counts!"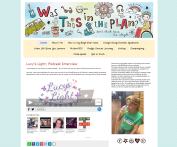 "I have been writing 'Was this in the plan?' since 2008. At that time I had given up a successful marketing career to care for my youngest daughter, Daisy, full time. She was born with a rare genetic disease and had complex medical needs requiring frequent hospitalisations. We were told she would not reach adulthood. I decided to share our story openly and honestly. Not long afterwards, my eldest son was diagnosed with Asperger Syndrome and then my youngest son was diagnosed with Pathological Demand Avoidance.
"In 2004 my husband was diagnosed with terminal cancer, dying a year later. Sadly a year after her daddy's death I had to make the heartbreaking decision to switch off Daisy's life support and let her go. Over the years my blog has covered everything from; palliative care, genetic disease, disability, carers, siblings and young carers, SEN and educational support, autism, grief and bereavement. I share very openly and honestly to enable my readers to engage in difficult conversations, find help and support and think about what they would do if life didn't go according to plan."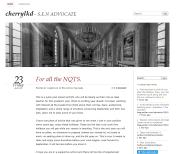 "I am AHT at a special school in NW England and I have 20 years experience as a teacher of children with SEND. I am also a SpecialistLeader of Education (SLE) for SEND and I advise schools on inclusion for all children. I have written two books, one to assist mainstream teachers with strategies for children with SEND (Bloomsbury) and a second book detailing how we introduced our school dog (Jessica Kingsley).
"I tweet as Cherryl-KD and my blog relates mainly to teaching children with SEND. I also blog about our school dog and give advice on selecting and using a dog in school. Other items in my blog relate to behaviour, inclusion, how to make the best use of a TA, teaching children with autism and teaching children with complex medical needs."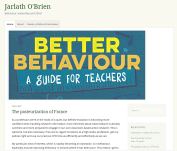 "Jarlath has worked in comprehensive, special and independent selective schools, and is currently an Executive Headteacher and physics teacher in a secondary school. His blog focuses on his three main interests – behaviour, special educational needs and school leadership. His posts usually highlight how these areas intersect, such as in 'Adaptation instead of control' where he discusses behaviour and sensory stimuli, or in 'The Pasteurization of France' where he warns of the dangers on complexity reduction."